About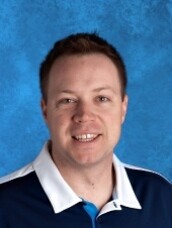 About Mr. Greve
Welcome students and parents!  I am pleased to be teaching grade eight science, math, and computer courses this year out of room 158 at the brand new Senator Joyce Fairbairn Middle School.  We do lots of hands on fun labs and activities in my classes and I have high expectations for my students in terms of academics and behaviour.  I wish all of my students a successful year at SJF!
Welcome Students and Parents
All assignments for science and math will be added to this website. Assignments that do not list a date have not yet been assigned. If there are any questions or concerns, please do not hesitate to contact me at brad.greve@lethsd.ab.ca 
Any Red Text will be a clickable link.
Thank you to the parents and guardians who have signed up for PowerSchool.  If you have not signed up yet I encourage you to get in touch with the SJF office staff for your username and password.  Once logged on you will be able to see your child's overall grades, assignment and test scores, timetable, attendance, report cards, as well as daily school bulletins.  SJF also encourages students to sign up for PowerSchool to view all of the same information.